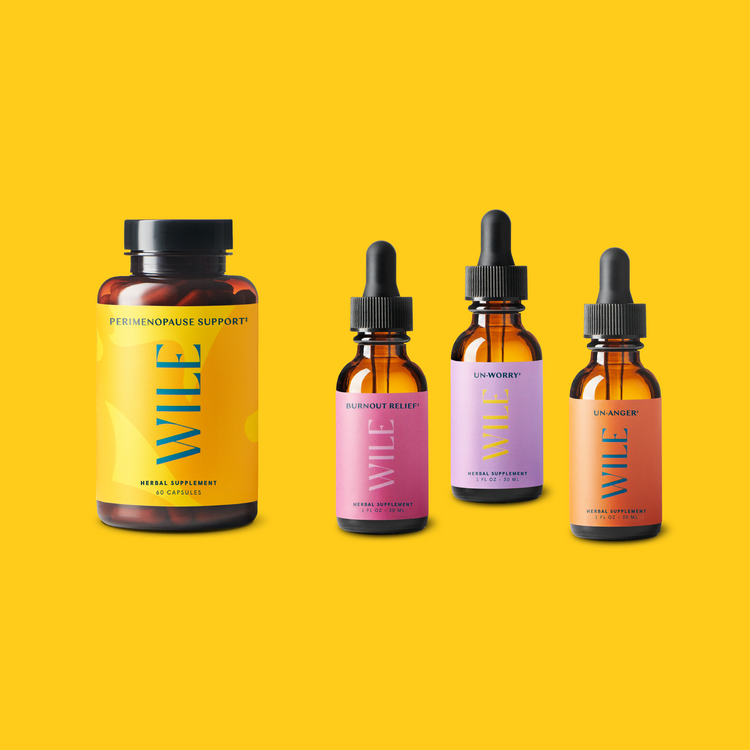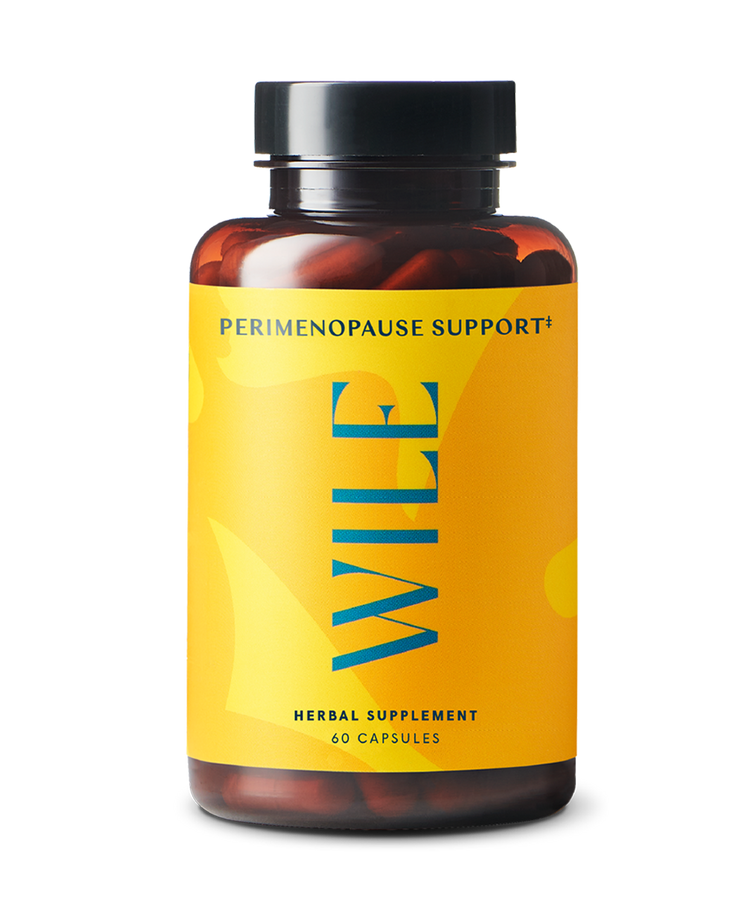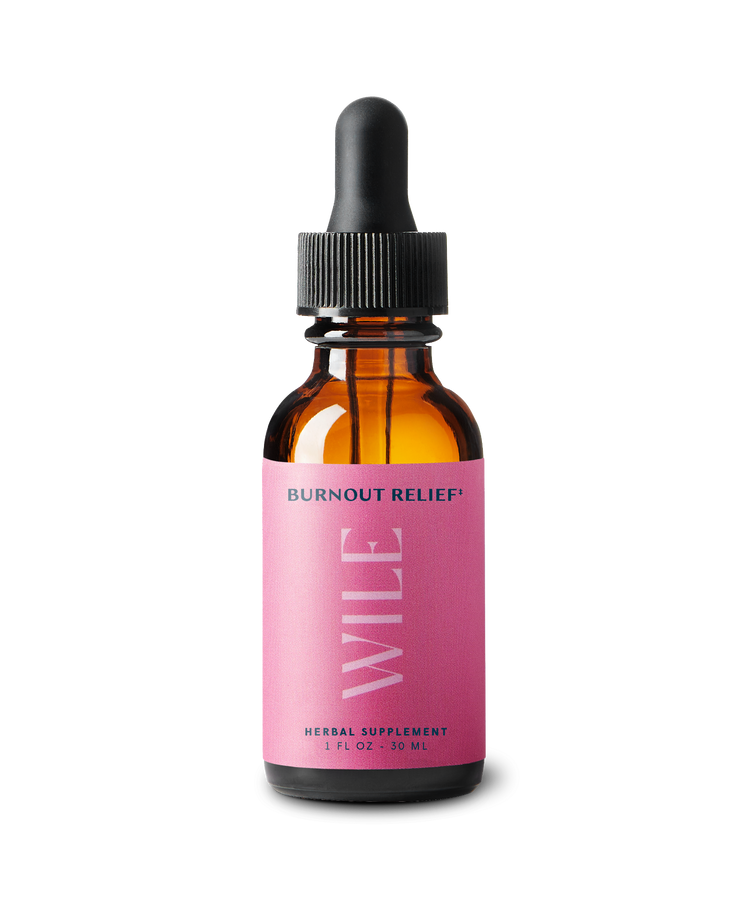 Midlife Starter Kit
Talk Shop Live Exclusive
Things change around 40, and 45… and 50. No one told us when our hormones shift, a lot of other things do too, even long before we think menopause. Formulated by a naturopathic physician, our supplements and stress-relieving tinctures use clinically backed ingredients. Try our Midlife Starter Kit (Perimenopause Support, Burnout Relief, Un-Anger, and Un-Worry) to support hormonal changes, perimenopause and stress relief. We made it because we needed it!
Perimenopause Support
Everyday support to ease every transition: Pre- to peri- to post-menopause.

Benefits:
- Mood & Focus
- Stress
- Sleep
- PMS & Periods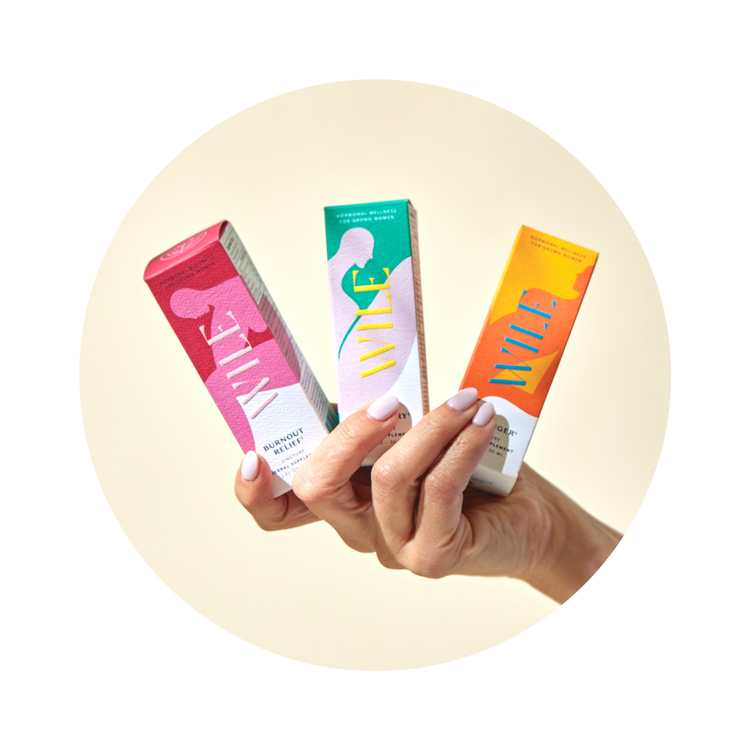 Fast Acting
Stress Relief Tinctures
Goes where stress does. Everywhere.

- Burnout Relief: revive energy
- Un-Anger: reduce irritability
- Un-Worry: ease worry
What to Expect at Every Stage
35-40ish

Life, moods, sleep and periods or PMS often start to change or get challenging. Feel better now and prepare for an easier transition in the future.
45ish

"Symptoms" or perimenopausal signs emerge or escalate. Life pressures, too. Ease the journeys and feel less impact.
55ish

"Menopause" can upend how we are used to feeling, thinking, functioning. Smooth the peaks and dips to feel more like you.
After 55

Phytoestrogens can ease the vitality loss and poor sleep associated with "age" by safely giving the body's estrogen receptors a low yet omnipresent boost.